The Fehmarnbelt tunnel creates a shortcut between Eastern Denmark and Germany, strengthening trade, cooperation, and growth opportunities in Northern Europe. The connection will save time, energy, and reduce CO2 emissions for traffic.
Af: Fehmarn Belt og Henning Okholm
FOTO:Zhong Min Peng©RP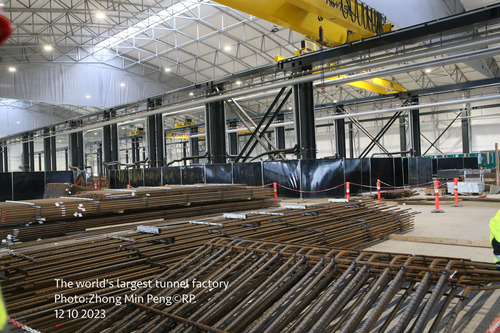 "The Fehmarnbelt tunnel is built with tunnel elements that are 217 metres long. Each standard element consists of nine segments that are joined together in a conveyor belt style production. The finished elements are towed out to sea and immersed in a 12 meter deep trench in the sea floor.
Currently, around 2,000 workers are employed at construction sites in Denmark and Germany, with even more employed with approximately 700 subcontractors throughout Denmark.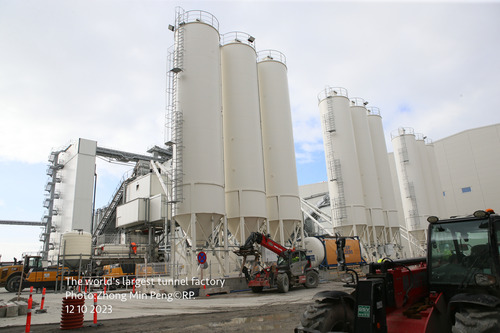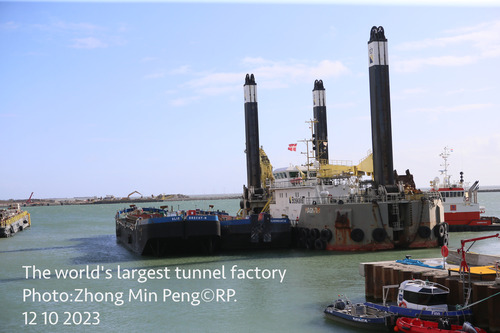 The 18 km long tunnel trench, into which the elements will be lowered, will be dredged at sea. The dredging will result in around 19 million cubic metres of sand, stone and soil, which will be transformed into a new 300- hectare beach resort at Rødbyhavn.

Specially designed dredging vessels conduct the dredging operation. In the coastal areas dredging barges with backhoes are deployed. Out in the deeper waters so-called grab dredgers and sand suckers are used.´´Fehmarn Belt Jens Villemoes Head of Media Relations said.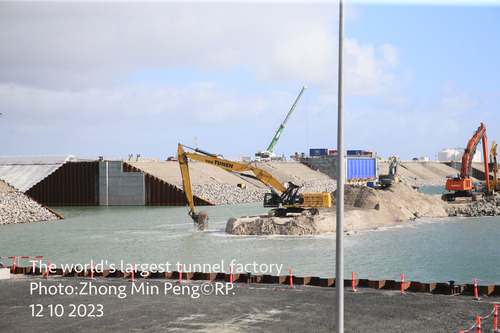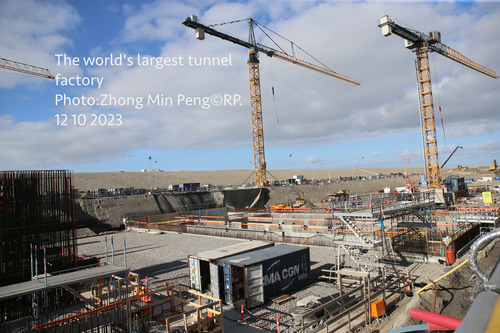 "The world's largest tunnel factory
The next step is to build the tunnel element factory itself. The factory at Rødbyhavn will cover approximately one million square metres and have six production lines for the standard and special elements that are the heart of the tunnel construction.
A tunnel portal is built in both Denmark near Rødbyhavn and in Germany near Puttgarden. The portals connect the tunnel's railway and motorway with the upgraded and newly built roads and railways in the hinterland.
Work on the construction pit for the tunnel portal on the Danish side started in 2020 and on the German side the following year. Work on the tunnel portal itself started in 2022."Engineer Andersen of Fehmarn Belt said.
"When the Fehmarnbelt tunnel is completed, the journey between Rødbyhavn and Puttgarden will take seven minutes by train and 10 minutes by car. Road users and train passengers will save about one hour each way compared to the ferry crossing. The Fehmarnbelt link will be open 24 hours a day as a tunnel is not affected ."Jeans Villemoes Head of Media Relations said to journalist Zhong Min Peng.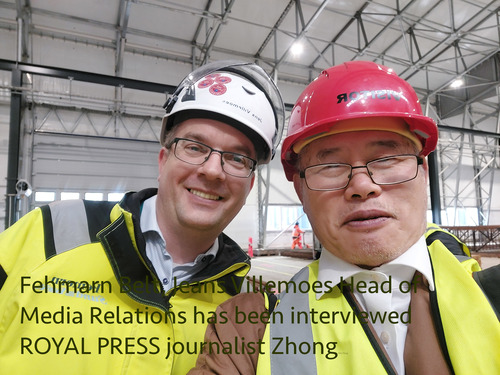 Fehmarn Belt, Jeans Villemoes Head of Media Relations has been interviewed by ROYAL PRESS journalist Zhong Min Peng.