18.9.2022
FOTO: Zhong Min Peng© og Sparta A.
BY: Sparta Atletik og Løb og Henning Okholm.


15 men dip under 60 minutes in Copenhagen.
Tadu Teshome who won in a personal best of 66:13 minutes.

Copenhagen Half Marathon could on Sunday boast a record-breaking depth as 15 runners finished the race faster than one hour. In both the men's and women's races, Ethiopia triumphed with a double victory. Last year's winner, Amedework Walelegn, was eager to repeat his victory but had to settle for the second spot in 59:05 minutes – seven seconds after his compatriot Milkesa Mengesha, who won in 58:58 cutting 50 seconds off his previous personal best set in Lisboa last year.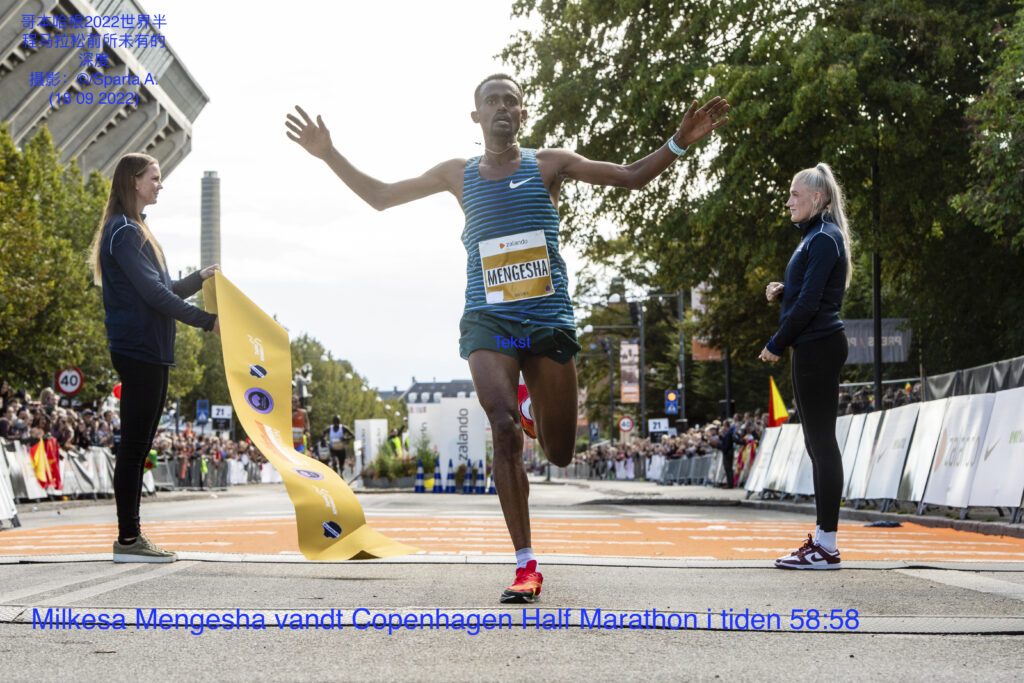 "I am not surprised with my victory today. It was a good competition and a great crowd, and I always perform well in Denmark," the 22-year-old Mengesha said after the race with reference to his gold medal from the World U20 Cross Championships in Aarhus three years ago.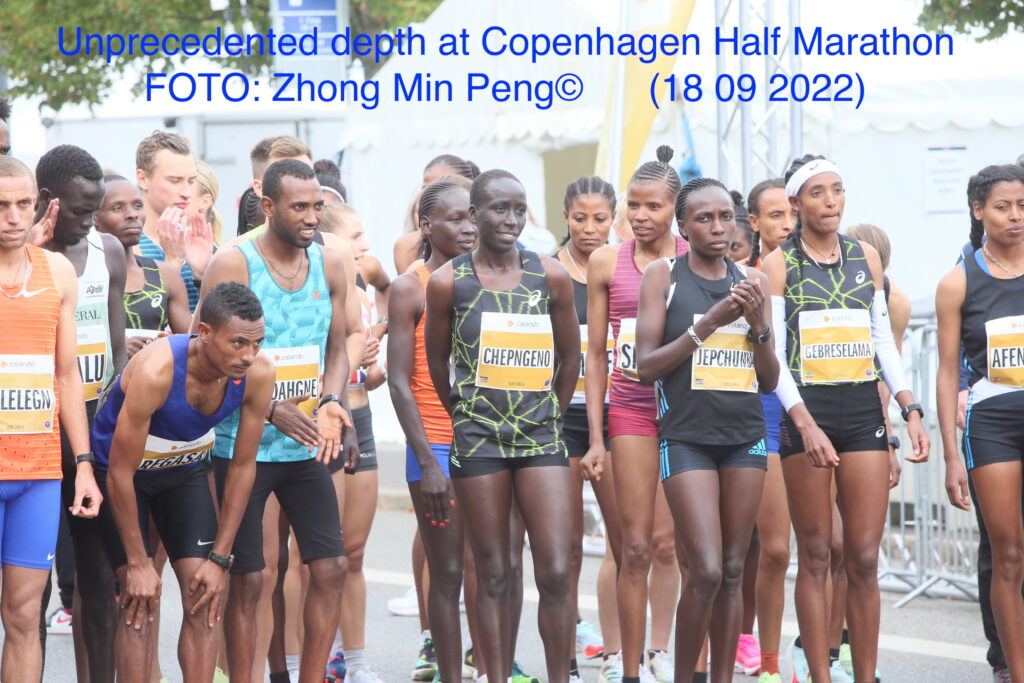 n the women's race, Tsige Gebreselema seemed for a long time to be able to break the race record of 65:08 set last year, but the Ethiopian couldn't keep the high speed in the last phase and was in the end beaten by Tadu Teshome who won in a personal best of 66:13 minutes.

"I really felt good today and am very happy with my performance. My next goal is Valencia Marathon in December where I hope to run 2:18-2:19," Teshome said.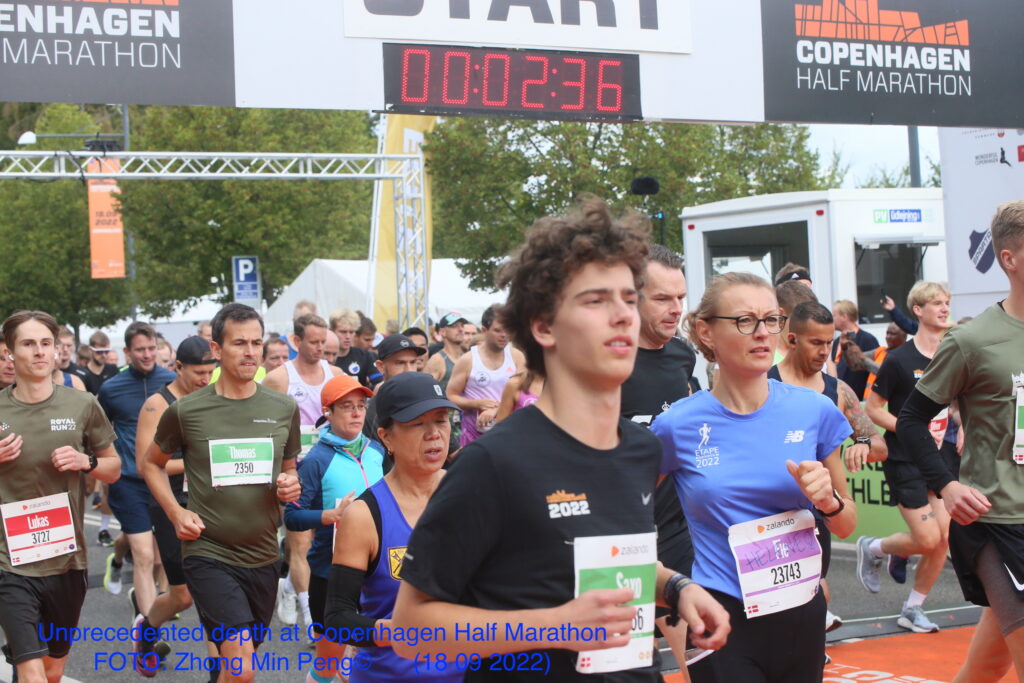 Facts about Copenhagen Half Marathon 2022:

Winner Elite Men: Milkesa Mengesha (Ethiopa): 58:58

Winner Elite Women: Tadu Teshome (Ethiopia): 66:13

National Champion Men: Jacob Sommer Simonsen: 63:15

National Champion Female: Nanna Bové 71:49
Unprecedented depth at Copenhagen Half Marathon
FOTO: Zhong Min Peng© RP og Sparta A.